Work is nearing completion on the Regional Housing Strategy, a coordinated effort to develop investment and policy recommendations to support mixed-income neighborhoods and regional growth.
The Mid-Ohio Regional Planning Commission (MORPC), the City of Columbus, Franklin County, and additional regional partners announced the Regional Housing Strategy in mid-2019. Since then, great progress has been made – with the findings and a recommendations now set to be released.
The Mid-Ohio Regional Planning Commission and other regional partners will highlight and discuss the takeaways of the Regional Housing Strategy during a virtual event to be held 10 a.m.–12 p.m. on Wednesday, September 2. Register here.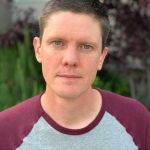 The event will include Conor Dougherty as the keynote speaker. Conor is an economics and housing reporter at The New York Times, based in San Francisco. He is originally from the Bay Area and grew up in San Francisco and Napa.In 2017, Dougherty's "Cramped and Costly" series won the Deadline Club award for best reporting. Those stories inspired his book, Golden Gates: Fighting for Housing in America, which was reported over a three year-period from 2015-2018 and published by Penguin Press. Those who register to attend the Regional Housing Strategy event will receive a copy of the book.The past decade has been one of historic growth and demographic changes for Central Ohio. In addition, the highly competitive real estate market and persistent socioeconomic disparities have led to an increasing number of Central Ohioans struggling to find housing in neighborhoods of their choice. The Regional Housing Strategy was created in response to these trends.

The year-long effort culminates in an agile "implementer's toolkit" of strategies designed to flex as the region grows and changes over time. The project also includes a process for creating Local Housing Action Agendas – a coordinated effort between MORPC and its members to fully leverage a menu of over 100 potential actions that could be implemented across Central Ohio.

All of this will be available in an online resource hub and dashboard, with which MORPC will provide tools, resources, and information, along with metrics to track the region's progress.

Regional stakeholders representing local governments, financial institutions, real estate, for-profit and non-profit residential developers, service providers, and community leaders have all been involved in developing investment and policy recommendations that will serve as a guide for planning for the region's future housing market.

The completion of the study marks a starting point for taking action – using the findings and recommendations and implementing them in ways that make sense throughout Central Ohio.

Questions about the September 2 event can be directed to Amanda McEldowney at amceldowney@morpc.org.